The digitalization of the healthcare industry is moving fast and has opened up a range of IT projects never seen before. Electronic patient files (ePA), electronic prescriptions and the option to have the first digital health apps (DiGA) prescribed and covered by health insurance are all examples of such developments.
The goal of our Healthcare division is to work hand-in-hand with customers to develop innovative solutions for users and to implement the latest technologies based on those solutions. To that end, we provide customers with effective, multidisciplinary project teams composed of dedicated IT and business experts. We also staff the various roles, including DevOps engineers, software developers, business analysts, project managers and many more. Solutions can be developed on-site at the customer's location or at one of our numerous msg locations (Germany-wide or nearshore/offshore).
To help them fully develop their individual competencies, our employees not only work together on project business, but also form communities that allow them to drive innovative topics.
Healthcare - that's us!
Patrick Krings
(IT Consultant)
Patrick Krings
(IT Consultant)
3 questions, 3 answers
Meet IT Consultant Patrick Krings.
Patrick Krings (IT Consultant)
Who are you and what do you do?
Hi! My name is Patrick and I have been working as an IT consultant with msg since 2018. My primary task is pipeline engineering – I develop solutions for continuous integration & delivery in customer projects. Pipelines allow the source code that developers have checked into the source code management tool to be automatically integrated, built, tested, containerized and provided in a test environment for acceptance. This requires sound networking between different systems, such as Bitbucket, Jenkins, Docker and Kubernetes on the one hand as well as cooperation and coordination between everyone involved in the project on the other.
What made you choose IT consulting?
When you work in consulting, you get to know a lot of customers and projects. This gives you insight into different method-based approaches, while also allowing you to work with a wide variety of technology stacks. As a young professional, in particular, this allowed me to experience the different project roles and tasks.
What is your favorite thing to cook?
Definitely lasagna – if you really apply yourself, each layer becomes its own taste experience!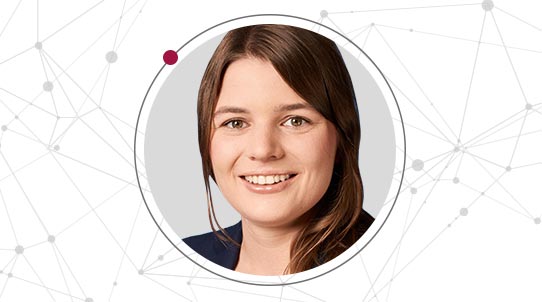 Judith Brecklinghaus
(Senior Business Consultant)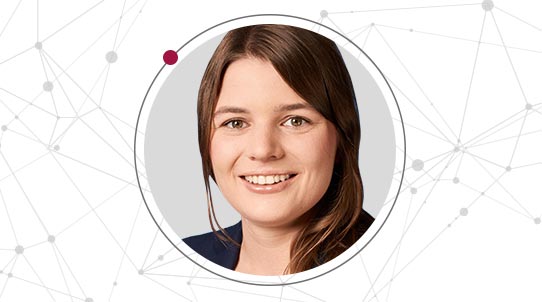 Judith Brecklinghaus
(Senior Business Consultant)
3 questions, 3 answers
Meet Senior Business Consultant Judith Brecklinghaus.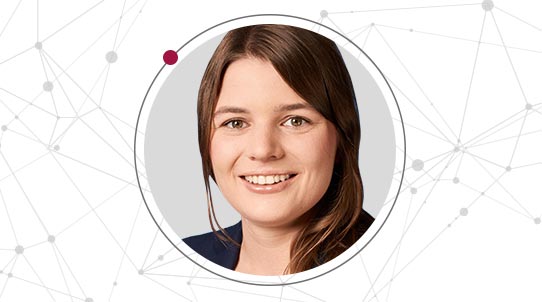 Judith Brecklinghaus (Senior Business Consultant)
Judith, what is your primary task in the Healthcare division?
I have already held a variety of roles related to methodology. At the moment, for example, I am involved in a variety of projects in which I am responsible for requirements analysis. I like working with customers to create a common vision and a loose wish list and then using those to create structured requirements that can then be implemented. I always love seeing the user stories we designed together in the actual product after they have been implemented.
I have also been heading up the "Methodology" competence community in our business division since the start of the year.
Why do you like working at msg?
I like the collegiality at msg best, which is something I noticed during my very first visit to my current location – back when I was still a student. The prospective employees received a warm welcome and even employees that were not directly involved in the event joined us during the break and patiently answered all my questions. That is what won me over at the time – and is still something I experience every day in my projects.
Where are you headed on your next vacation?
As far as we are allowed to and that is currently advisable. I look forward to a time when I can just toss my backpack over my shoulder and go again. My goal is to visit 100 different countries. On my last vacation, I rented a car and drove from Johannesburg to Kruger National Park and Cape Town – an incredibly long distance, but so worth it!
Heinrich Schwarz
(Senior Project Manager)
Heinrich Schwarz
(Senior Project Manager)
3 questions, 3 answers
Meet Senior Project Manager Heinrich Schwarz.
Heinrich Schwarz (Senior Project Manager)
What is your main task and what does a typical day at work look like for you, Heinrich?
I am a project manager. In that role, I work on different projects at msg and most of my projects are exclusively designed for the long term. For the past two years, I have been working on the "yuble" project for the AOK world. As the project manager, I have to balance the interests of the customer, employees and msg. In doing so, my goal is to protect the 35 project members we have at the moment from outside interference to the greatest extent possible and to create a good work environment for employees in order to get the best results for our customer.
Most days I have a basic structure that is filled with regular meetings, such as dailies, status sessions, coordination of current issues – or time reserved for controlling, documentation, etc. On top of that there are always last-minute topics, such as employees being out sick, infrastructure downtimes, urgent customer requests, offer and expense calculations...and then it is all about: communicate, coordinate, modify plans.
What does project management mean to you?
As a project manager, I want to give all members of the project team a work environment that makes day-to-day work fun; that allows their individual strengths to be recognized and promoted; and that leaves a positive memory after the project is over. It is my understanding that a key part of project management in software development projects is serving as the link between agile developer teams that follow a scrum method and the customer's perspective that tends to be hierarchical, budget-controlled and result-oriented.
To me, project management also means being transparent to the team and promoting an understanding of why things are the way they are. At the same time, however, project management also means making decisions and assuming responsibility, while representing and protecting the team outwardly.
Why do you like working at msg?
I am proud to have been with msg for over ten years now since each and every person counts and is appreciated. That is further emphasized by the fair policies on working hours, a positive error culture and attainable goals. It also means my personal work/life balance is just how I envisioned it and I can organize my work in a way that allows me to react to spontaneous changes in my personal environment.
Another thing I really like about msg is the structure here with the mostly autonomous units, which in turn promote creativity, fast action and individual solutions. As a result, I don't have to spend my work time fighting bureaucracy; instead, my hours are shaped by working with people and on solutions.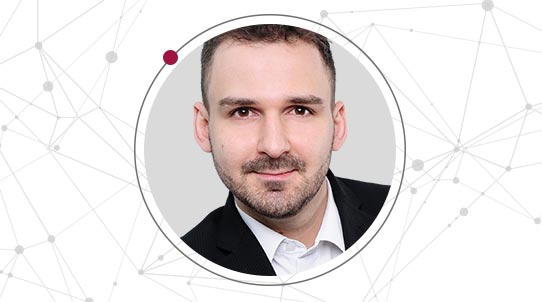 René Puhlmann
(Scrum Master)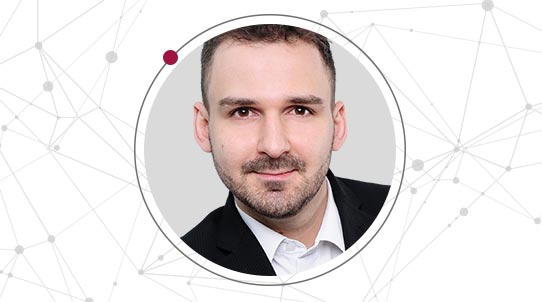 René Puhlmann
(Scrum Master)
3 questions, 3 answers
Meet Senior Business Consultant and Scrum Master René Puhlmann.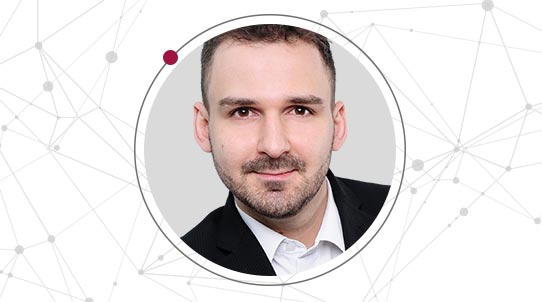 René Puhlmann (Scrum Master)
Who are you and what is your main task, René?
I am René Puhlmann and I have worked at msg systems as a Senior Business Consultant since the spring of 2020. In my current role, I am working as a scrum master in a major agile project for a statutory insurance company.
The scrum master is one of the three roles in the scrum process, a process model straight out of product and project management. My role focuses primarily on the monitoring, support and improvement of processes – particularly, our team's development processes. Within that context, the focus for me is not just on the process, but on the people as well, since people are the most important resource we have. They not only need to be able to understand our project processes, but implement them and feel confident as well. Meaning part of my role is to motivate the team to be even better, to coach everyone involved in the scrum process, to create a positive error culture and to establish the necessary transparency, so that the team can iteratively reflect on the work process – and consequently, improve it.
One thing I find particularly important within that context is communicating and acting with transparency. For example, I am also in charge of discussing the more unpleasant topics with the team so that we can work together on challenges to find a solution that everyone involved in the project can commit to.
The following quote by Benjamin Franklin is my motto for good teamwork: "Tell me and I forget, teach me and I may remember, involve me and I learn."
How would your colleagues describe you?
Transparent, motivated, Berlin brashness – most likely, though, they would use the words "hard but fair"! My work is all about improving collaboration between people and the predominant processes in a project. Everyone makes mistakes. And that is no big deal. Mistakes are the only way to learn, which is why one of my tasks is to show a little tough love. But don't worry, I am very gentle ;
What was your first computer and what operating system did it have?
That would be the Commodore64 (c64) with a Unix-like operating system.
An overview of just some of our technologies and methods
Topics that move us
Business analysis / requirements engineering
Everyone has been there: expectations not being met, because they were not communicated or were not understood! Customer requests are our calling, challenge and mission; satisfying them is our goal. To understand requests, we consistently rely on requirements engineering (RE) and business analysis. We work with our customers to systematically address requirements, break them down into more concrete and specific terms and assume management and responsibility as the process progresses. From concrete definition to implementation, we ensure hassle-free implementation. We are masters in our disciplines, from definition, analysis, documentation and validation to go-live.
Customer contact management
Healthcare platforms and networking in the healthcare market
Health app – everything from a single source
The Healthcare division in numbers
0
companies are among
our customers
0
years difference between our youngest and most senior employee
0
Healthcare employees by 2025
0
of our employees have a pet
Your contact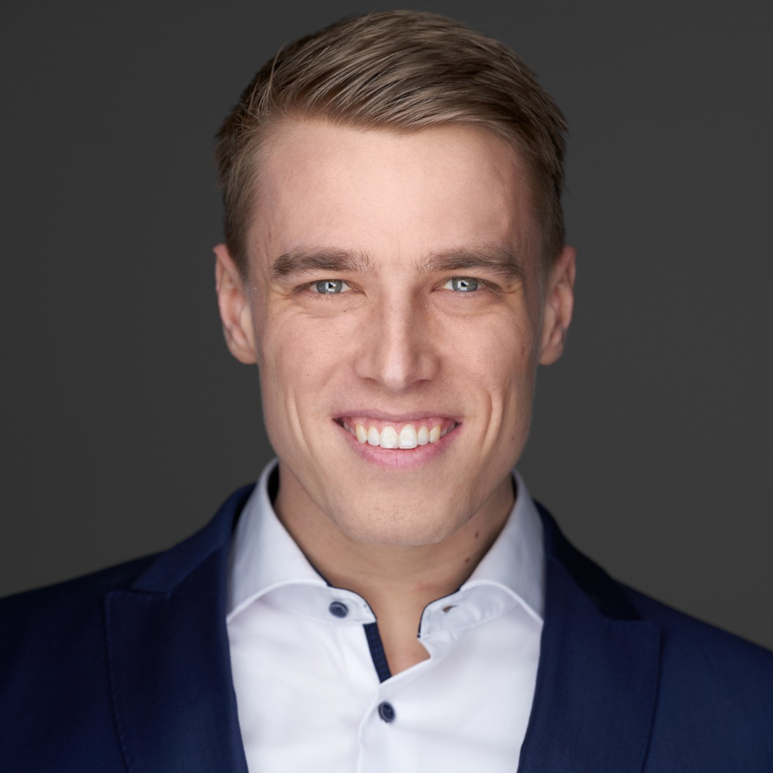 Matthias Peters is happy to answer any questions you may have about our division or your application. +49 2233 97216115