Have you successfully graduated from high school? And are now looking for an exciting vocational training option in the field of IT or office management that suits you?
Then msg is perfect for you! msg is a modern and internationally active IT consulting and system integration company and we offer just what you are looking for: Qualified professional training, e.g., as an IT specialist in application development or system integration (m/f/i), will help you lay the basis for a successful professional future.
Alternatively, we also offer cooperative education programs in the field of information systems/IT, which provide the perfect combination of academic training and hands-on professional experience.
No matter which path you choose: We offer a personalized education that builds on and grows your technical and personal competences. With regular training courses and feedback meetings, we help you effectively advance your know-how and your strengths.
We hope to welcome you at one of our locations for vocational training or a cooperative education program soon!
Vocational training professions at msg
Looking for a career as an in-demand specialist in the IT industry? With us, you can choose between the following vocational training options or cooperative education programs. Find out more about what each training program offers here.
IT specialist (m/f/i) for application development
Have you always been independent and goal-oriented even in school? Do you dream of a profession where you can work with software and IT applications every day? You have probably already played around with one or two programming languages as well?
Then the tasks and fields you will encounter during professional training as an IT specialist for application development (m/f/i) are pretty much made for you! Here are some of the activities that await you:
Tasks and fields
Learn the latest technologies and programming languages
Program and implement customer-specific software applications
Test and document applications
Present applications
Support and advise users
Once you have successfully completed your training as an IT specialist (m/f/i) with the msg group, you can also qualify for our "Career with vocational training" advanced training program!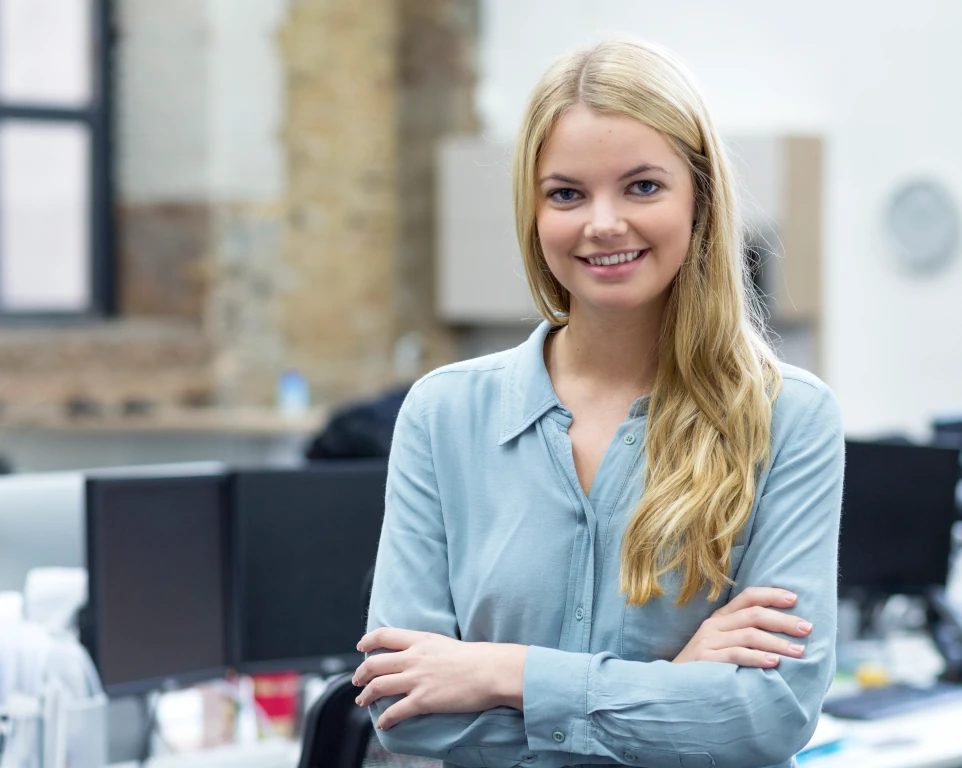 IT specialist (m/f/i) for system integration
Cooperative education program (m/f/i) in applied IT or information systems
Cooperative education program (m/f/i) in business administration
Office management administrator (m/f/i)
FAQs about training – We are happy to answer your questions
What are the benefits of a training program with msg?
Making msg your training partner is a good choice. We want you to develop your full potential with us and we support you both professionally and personally to the best of our ability. Ten good reasons you should start your vocational training with msg:
Spannende und verantwortungsvolle Aufgaben
Exciting and responsibility-filled work
Professional inclusion from day one
Atmosphere of respect and fairness
Open and collegial work environment
Individual training and advanced training, as well as intensive preparation for vocational school and your final exam.
Best chances of being offered full-time employment when you are done and promising career prospects
Individual support and contacts in your field
Attractive benefits, such as, e.g., 30 vacation days
Participation in team events, holiday parties and other events
Owner-run company with continuous growth for more than 40 years
What should I bring to the table as an msg trainee?
At which of your locations can I do my training?
Where can I do my cooperative education program?
What is the application process like?
What materials do I need to include in my application?
Your application must include a personal cover letter that expresses why you are interested in the vocational field for which you are applying. We also request a copy of your CV in table form, as well as proof of any previous experience and your (school) accomplishments. Please make sure your application is clear and concise and that it clearly expresses the skills you possess that are relevant to the position. Please state when you would be available to start, as well as the numeric code of the job posting and your preferred location.
Who can I contact if I have questions about my application?
What will my first day of training be like?
Who can I turn to if I have questions or run into problems during my training?
Is there a chance of being offered a permanent position once I finish my training or cooperative education program?
Vocational training insights: A look at Passau
Vocational training at msg in Bavaria's Passau, just one of our locations in Germany, means flat hierarchies, strong teams, your own projects, individual mentoring and great chances for transitioning to a permanent position.
In this self-produced video (only available in German), our msg trainees in Passau share what they love about their training in the fields of application development, system integration and office management.
A big round of applause to all the trainees who participated in making this video. We think the result is worth seeing and are pleased with our dedicated next-gen of msg employees.
Experience msg up close! Ways to find out more about us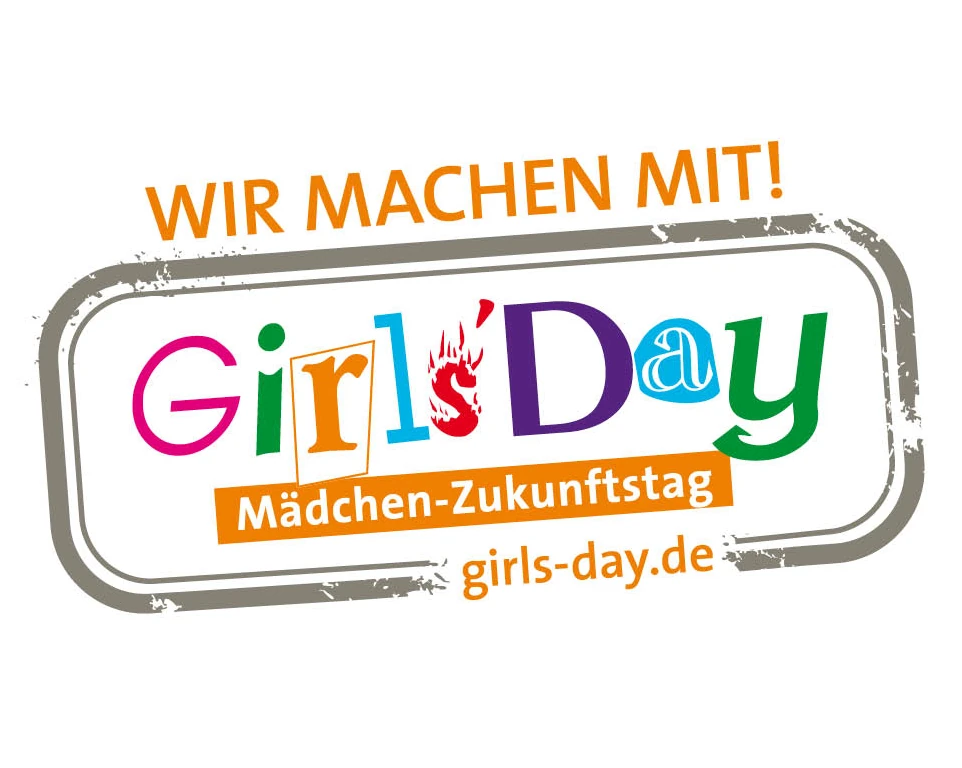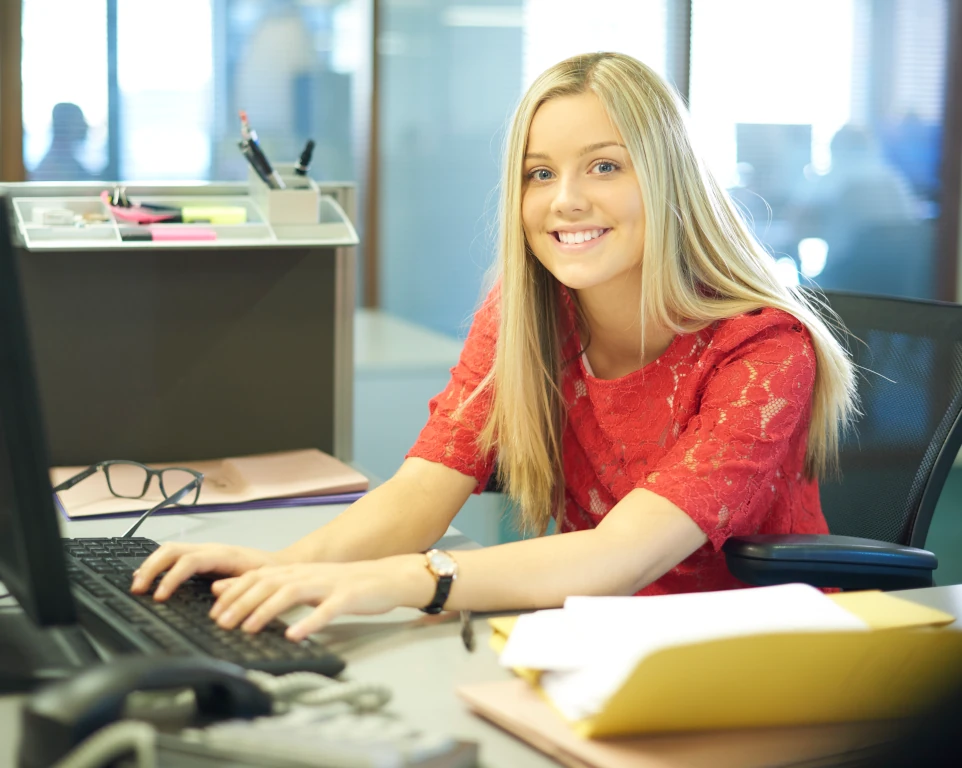 Student internships
Find out more about potential training locations in advance by doing a short student internship.
Find out more here!
A vocational training or cooperative education program is waiting for you!